Wine tourism in MENDOZA has had a great growth, and it attracts visitors from all over the world.
The offered activities, globally awarded, as well as cellars and accommodations at wineries attract a lot of national tourists, although most of the visitors come from abroad.
Mendoza has endless options that go from the classic wine tasting, to other more developed, such as balloon, antique car or bike rides through vineyards, tastings with top quality dishes, and even the possibility of creating your own blend, as a distinguished oenologist would do. Walks through alleys, among rows, vines, furrows, and sluice gates bring closer the knowledge of this ancient culture that from the vines to the casks unfold the essence and the pleasure of enjoying a top quality wine at its source.
When you visit us you will have at your disposal various options for regular or private tours to visit Primera Zona Vitivinícola (First Wine Region) (Maipú and Luján de Cuyo), Valle de Uco (Tupungato, San Carlos, and Tunuyán), the South Region (San Rafael and General Alvear) or the East Region (San Martín, Junín, Rivadavia and La Paz). More than a hundred wineries are prepared to receive tourists, many of them to offer their hospitality and tastings, and offer gastronomic varieties improved and encouraged by 1884-Mallmann Restaurant (Bodega Caro) and La Burgogne (Bodega Vistalba).
Northern Region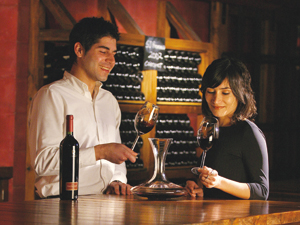 Here we come across two different viniculture oasis: North Oasis and East Oasis. Guaymallén, Maipú and Luján de Cuyo constitute what is called the First Vinicultural Area while Santa Rosa, La Paz, San Martín, Junín and Rivadavia comprise East Oasis. There is a broad variety of wineries which produce excellent wines, from small familiar wineries and boutique wineries to traditional and historical centenarian ones. We show you here a great diversity of installations and different activities for tourists offered by the wineries.
Central Region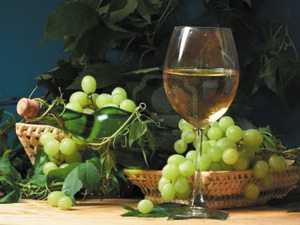 In Valle del Uco (Uco Valley) (Tunuyán, Tupungato and San Carlos) tourists can spend the entire day going around farms, growing grapes, tasting wines and enjoying a high level gastronomy. If just one day is not enough, they can spend the night in an inn and wake up surrounded by vineyards. Valle de Uco (Uco Valley) has become the most glamorous Mendocinian viniculture place where more than a hundred wineries with imposing architecture stand for tourism. In these wineries, premium and high level wines distinguished by its intense colour and scent are produced.
Southern Region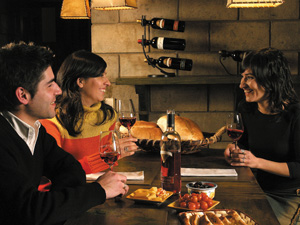 Wine tourism in San Rafael and General Alvear has grown a lot lately. Their wineries had added many services for their visitors' comfort: they've created a tourism area in which they included services such as tastings and gourmet cuisine, five stars lodgings and great care in their grapes and wines. Its best production is Chenin Blanc, Tempranillo and Bonarda.
Esta entrada también está disponible en: Spanish Portuguese (Brazil)