Numerous places comprehend this important offer when is the time to enjoy a good meal. Regional dishes are served, including and mostly recommended: ¨pasteles fritos¨ (fried pastries), ¨patitas aliñadas¨ ( seasoned pork paws), ¨carne a la olla¨ (stewed meat), ¨arrope¨ (grape syrup), ¨tableta mendocina¨ (alcayota fruit filled pastries) ¨tomaticán¨ (scrambled eggs with tomato sauce), ¨humita en chala¨ (sweet corn tamale). And the famous ¨tortitas raspadas¨ (round, flat bake dough) at breakfast or tea time.
And lets not forget about the traditional ¨lomitos¨ (a meat, lettuce, tomato, ham, cheese and egg sandwich in pita or French bread) or the best cuts in beef, pork and chicken.
Like in all other large cities, Italian, Spanish, Mexican, Arab and other foods from all over the world are prepared and enjoyed in Mendoza.
But a good meal comes with a good wine, and Mendoza has some of the best wines in the world, internationally recognized and prize awarded for their excellent quality.
As you can see our experienced gastronomists are eager to delight you.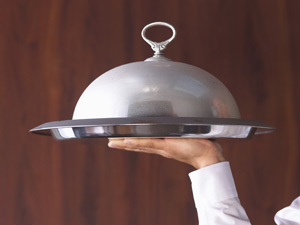 An extensive culinary offering: the City's urban style; wineries and country style at Maipu and Lujan; the gastronomic centers of the East (Santa Rosa, La Paz, San Martín, Junín and Rivadavia) and Lavalle with their goats and traditional melons.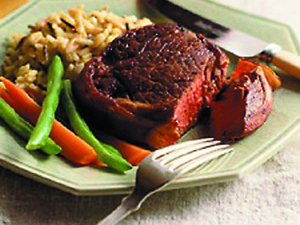 El Uco Valley, Tunuyán, Tupungato and San Carlos, has a leading agro-industrial development. The local cuisine is imbued with local flavors: excellent wines, olive oil, walnuts and almonds, peaches, plums and apples; to be tasted in urban and rural style restaurants or at cozy famous wineries.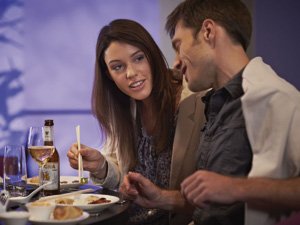 In San Rafael and General Alvear all roads are full with restaurants serving Criollo dishes together with goog wine. General Alvear is the capital of beef cattle in all arid lands, and you will be able to try the famous ribs cooked by the flame. Find all the options.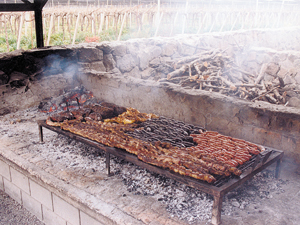 Esta entrada también está disponible en: Spanish Portuguese (Brazil)