Our city is the example of a perfectly combined large metropolitan área and the right peacefullness to enjoy it. The "siesta" is a traditional nap which divides the day's activities, encouraging a time for resting and contemplating.
And to enjoy it, there is nothing better tan to walk a few blocks on San Martin Avenue, the main Street, or Las Heras Street, looking at the shop. The different gallery offer varied shopping áreas, among them are: Caracol, Bamac, Florida, Kolton, Mendoza, Tonsa, Piazza (San Masrtin Avenue); Emperador (Buenos Aires Street); Independencia (Lavalle Street).
Only a few minutes away from downtown is the modern and functional Mendoza Plaza Shopping, one of the most beautiful and largest in the country, with a wide variety of stores, a large food court and a reacreation center for children.
The Palmares Open Mall is an original mal resembling those found in Florida. The store and food court with international cousine are located in a privileged scenary and microclimate.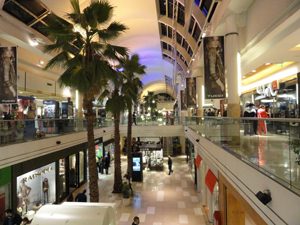 Sin duda en esta región la posibilidad de realizar paseos de compras es ilimitada dado que abarca desde los shopping y mall urbanos de la Capital y Gran Mendoza, hasta los mercaditos de regionales presentes en todos los departamentos que componen la región norte: Maipú, Luján de Cuyo, Santa Rosa, La Paz, San Martín, Junín, Rivadavia y Lavalle.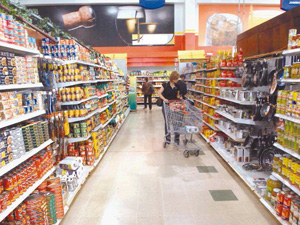 Las compras obligadas, para los turistas del Valle de Uco (Tunuyán, Tupungato y San Carlos), se centran en los productos regionales, principalmente ligados a la producción frutihortícola que caracteriza la región: vinos premiados, nueces, manzanas y todos sus derivados. Además, obviamente, las villas cabeceras departamentales brindan al turista todas las alternativas de compras propias de las ciudades.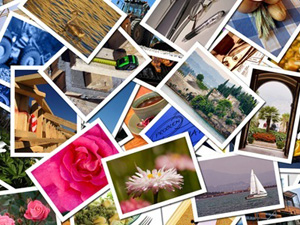 San Rafael y General Alvear ofrecen una amplia gama de centros comerciales aunque los productos regionales más recomendables son sus vinos y champañas, sus dulces y conservas y muy buenos artículos de talabartería.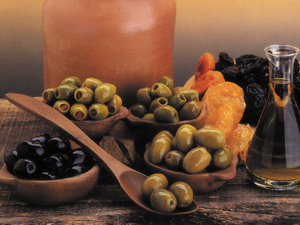 Southern Patagonian Rg. – Shopping
En Malargüe la artesanía indígena aflora como testimonio vivo de una cultura ancestral; es común el trenzado en cuero caprino y el tejido al telar realizado por las famosas puesteras que dejan plasmada su influencia araucana. A no olvidarse de las exquisitas truchas malargüinas y todos sus derivados como el pate ahumado. Otras compras ineludibles son el dulce de papa y el dulce de leche de cabra.
Esta entrada también está disponible en: Spanish Portuguese (Brazil)