Due to its geography and its nature, Mendoza is an ideal destination to carry out multiple outings and tours.
Nature blessed us with the highest mountains in The West crowned by eternal snows, from where rivers that feed tens of beautiful valleys descend in its 800 km of mountain chain. A variety of colours unfolds: golden brown in autumn, a full range of greens in summer and spring, and snow white and clear sky blue in winter.
The arid climate and wide temperature range is ideal for the cultivation of vines, due to the Andes Mountain Range serving as a barrier stopping the humidity coming from the Pacific Ocean. Vines have turned Mendoza into one of the Great Wine Capital of the World, with 120 wineries open for tourism, many of them with restaurants and accommodations.
This context of mountains, rivers, valleys, and vineyards, has allowed the development of more than 50 options of regular tours throughout the province.
Tours are carried out daily, with a predetermined schedule, with units suitable for the mountains and the plain, with air conditioning and heating, driven by skilled drivers, equipped with sound amplifiers so the professional tour guides can deliver the information. Some companies provide a service with multiple translations to English and Portuguese.
A very interesting outing is the CROSSING OF THE ANDES, which links Mendoza to Santiago, Chile, and allows the observation of the ACONCAGUA, with its almost 7000 metres, and dozens of hills with snowed peaks, and also Valparaíso and Viña del Mar.
To make your holidays a wonderful trip check for tours offered in each region.
Región Norte
En esta zona se ubica la ciudad capital de la provincia con todos sus atractivos, pero también desde aquí podemos realizar el Cruce de los Andes y todas las opciones que nos acercan al oeste provincial donde se aloja la imponente Cordillera. Esta región comprende la Primer Zona Vitivinícola, por lo que aquí se concentra la mayor cantidad de bodegas y restaurantes temáticos.
Le presentamos un amplio espectro de alternativas para realizar excursiones de medio día, día entero y también de dos días, que recorren la región Norte o bien combinan paseos que, partiendo de la región Norte, transitan por el centro y el sur de la provincia de Mendoza.
Los servicios normalmente se ofrecen con salidas regulares, pero también puede ser en privado, con guías en español o bilingües.
Podrá encontrar empresas que le atenderán de domingo a domingo, de 7 a 22 horas.
| | | |
| --- | --- | --- |
| | | |
| City Tour | The city at night | Villavicencio |
| | | |
| Mountain region | Mountain region and Villavicencio | Cordón del Plata |
| |   | |
| Atuel Canyon | High Valleys (Mendoza and San Juan) | Crossing of the Andes |
EXCURSIONES DE VINO o Enoturísticas
| | | |
| --- | --- | --- |
| | | |
| Roads of wine | The origin of wine | Wine tradition |
| | | |
| Hot springs and wines | Visits to vineyards and boutique wineries | Cordón del Plata |
| | | |
| Viñedos de altura | | |
Región Centro
En el centro de la provincia se encuentran los departamentos de Tupungato, Tunuyán y San Carlos, un paradisíaco oasis conocido como Valle de Uco. Las principales características que esta región despliega en todo su territorio es un gran verdor y un microclima envidiable, donde se cultivan los Viñedos de Altura, a 1200 m.s.n.m.
El Valle de Uco es un valle formado por altas cumbres, que desde su pedemonte, se vuelca en pequeños valles muy fértiles, donde se encuentra asentada la mayoría de la población. Las excursiones en el Valle de Uco nos permiten transitar por paisajes que son ideales para ser visitado debido a la multiplicidad de actividades que aquí se pueden realizar como turismo aventura, religioso, cultural, rural, naturaleza y los Caminos del Vino.
El valle de Uco ofrece la paz y el sosiego propios de la vida de campo, lo que constituye una compleja propuesta turística que, resaltando hasta el mínimo detalle de las costumbres lugareñas, permite impregnarse de la rutina diaria comprendiendo razones, aprendiendo labores y degustando los más exquisitos sabores. Tareas agrícolas, juntada de vacas, arreo de caballos, recorrido por las fincas, manejo de herramientas rurales, cabalgatas, paseos en sulky, recolección de frutas, elaboración de dulces caseros, degustación de miel y vinos, son algunas de las más significantes vivencias que el turista puede experimentar en los establecimientos rurales de Valle de Uco y cada uno de sus parajes. En un clima óptimo, con una altura promedio entre 1.000 y 1.200 metros sobre el nivel del mar, con suelos pedregosos y arenosos de excelentes drenajes, hacen al Valle de Uco un lugar único y privilegiado para el cultivo de la vid, destacándose las variedades Semillón y Malbec, alcanzando resultados de inigualables condiciones de calidad para la producción de vinos calificados a nivel mundial.
Aquí se pueden realizar circuitos de enoturismo, de montaña, circuitos históricos ligados a la gesta sanmartiniana, circuitos paisajísticos o circuitos agroalimentarios, ya que este valle posee amplias zonas ocupadas por grandes plantaciones de manzanares, nogales y viñedos.
Las excursiones en el Valle de Uco que se mencionan a continuación son paseos locales, servicios regulares con salidas programadas desde el Valle de Uco.
Excursiones combinadas Norte – Centro
| | | |
| --- | --- | --- |
| | | |
| Cordón del Plata con Tupungato y diques | Origen del Vino | Cordón del Plata |
Excursiones en el Valle de Uco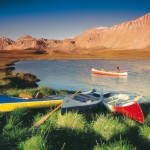 Cordón del Plata con Tupungato y diques
Región Sur
Esta región se conforma con los departamentos de San Rafael y General Alvear.
En el departamento de San Rafael, que posee la segunda ciudad de la provincia, podrán realizarse excursiones para observar sus bellísimos paisajes montañosos, sus grandes espejos de agua o bien realizar actividades acuáticas, de turismo aventura o recorrer afamadas bodegas. General Alvear , en cambio, está más ligada al agro y enoturismo.
San Rafael se ha convertido en una verdadera opción turística debido a la conjunción de zonas imponenetes como el Embalse Valle Grande, el Cañón del Atuel, El embalse del l Nihuil, diques y lagos Los Reyunos, El Tigre, Agua de Toro, la vieja y pintoresca Villa 25 de Mayo, entre otros, que brindan diferentes alternativas para disfrutar la naturaleza con tranquilidad y seguridad para toda la familia. Por lo tanto las excursiones desde San Rafael son múltiples y variadas, las que mencionamos a continuación son paseos locales, en servicios regulares con salidas programadas desde la ciudad de San Rafael.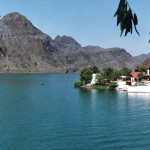 Excursiones desde San Rafael
Región Sur Patagónico
Malargüe, extremo norte de la Patagonia, cierra con un toque de árida belleza el mapa provincial, nos ofrece exóticos paisajes
y gran variedad de especies animales, ideal para safaris fotográficos y proyectos científicos.
Sus múltiples circuitos brindan las más variadas alternativas de destinos turísticos insoslayables, sea paisajísticos, espeleológicos,
científicos, termales, ecológicos o de aventura.
Las excursiones desde Malargüe despliegan una amplia variedad de posibilidades sobretodo debido a la multiplicidad de accidentes geográficos que Malargüe presenta. Una completa cartelera que incluye desde apacibles paseos contemplativos hasta desafiantes travesías y prácticas deportivas.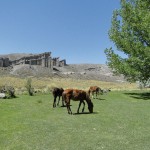 Excursiones desde Malargüe
Esta entrada también está disponible en: Spanish Portuguese (Brazil)